What happened post photoshoot Part deux!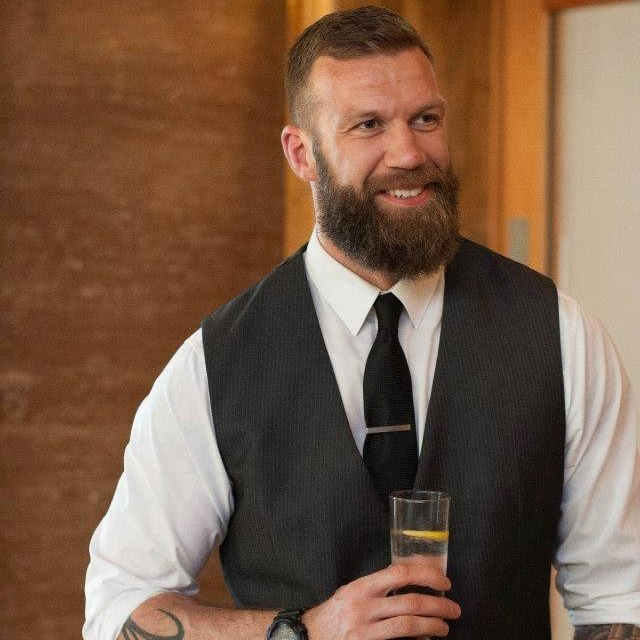 James Walker | Director
What happened after the photo shoot part 2!

''For every action there is a equal and opposite reaction''

So for my journey post photo shoot!

On the 5th of March it is safe to say that I was in ''the best shape of my life'' perhaps not completely from a health perspective having competed in martial arts and completed various endurance style events, but definitely from an aesthetics point of view.

My Journey was very different to Joe's as effectively I was still working full time so did not have the time available to train 3 times per day. I did still however manage to prep every single meal that I ate for the full 8 weeks and did not miss one of my planned workouts.

Anyway on to the juicy stuff, The whole purpose of the shoot was to create more photos for our website and images for content, the 8 week period was more forced upon us as Joe had a holiday booked with some friends and I had a 3 day Stag in southern Spain for one of my best friends, Moley.

Four days separated the photo shoot from the Stag and I did not go crazy with my food, meals stayed on track BUT lots of treats were introduced – chocolate Croissants, DOUBLE peanut butter Magnums, chocolate to name but a few.

The Stag however was my chance to let my hair down. On the day of the flight after only 2 hours sleep I made sure I had a good breakfast and took 3 meals with me, setting off at 3.30am for a 7.50am flight I knew it was going to be a long day!

First pint in at 7am and we were off!

We arrived at the hotel mid afternoon, checked in and met in the bar for more beer and a walk to the port to find somewhere to eat. After finding a place suitable for everybody's palate (and that would welcome 19 oversized children to their venue) we settled in for a afternoon of pint and a half glasses of San Miguel and bacon cheeseburgers followed by complementary Sambucas, for being such excellent customers of course! (I fail to see how this encourages repeat custom).

The evening produced more dubious drinks in an Ice bar until the early hours with the only exercise I got was carrying the Stag back to the Hotel and the walk to the pizza shop after!

The morning after I woke up with what feels like a mouthful of cat litter and I appeared to have left my abs in customs.

As the holiday continued and the poor food choices piled up, as the beer just kept flowing my belly became harder and harder not through solid ab work and great nutrition but due to it becoming distended!

The purpose of this story is not for me to flex my Viking like drinking muscles as truth be known I drink like a wasp, the point of the story is that I could have chosen to drink water, I could have made better choices from the menu but I chose not to. I chose to not be restrictive on what I drank or ate and had a damn good time doing it too (what I remember!)

But now I am living the consequences of my party lifestyle, I'm bloated, feel like I have some low grade permanent heart burn and have the lung capacity of a Wheezy the penguin from Toy Story. Another brutal side effect seems to be that my resting heart rate is that of a small mouse on a wheel (fast) as opposed to the blue whale heart beat that I usually sport (once a week)

My muscles are aching and I am struggling through workouts that just a week ago I would have breezed through. Back for 3 days now and I am still holding a lot of excess water, the heart burn is still in the background and even my knees feel creaky (possibly from the excess weight they are carrying now!)

Overall I feel like I have stepped back around 3 months with my training.

But that was my choice and I knew all along that I was not going to walk off that plane in Manchester looking photo ready, It was more me limping off looking like I had smuggled a hotel pillow up my shirt, sweating with a craving for water and salad!

The foods we ingest ultimately become part of us – put crap in, get crap out.

If you choose to eat crappy foods then you must be prepared to suffer the consequences, like all good speeches I will finish with a quote –

'' You are free to make whatever choice you want, but you are not free from the consequences of the choice''

Here is to the slog of getting back in shape!

Jah Bless

Big Nose

James
The best sort of fat loss
So what do you want to do?
Fast fat loss with a poor diet or
sustainable fat loss with a
delicious diet?

Exactly.
Welcome to the best way of losing weight
The enjoyable and
sustainable way!
I am ready to change