Why we do what we do...and love it!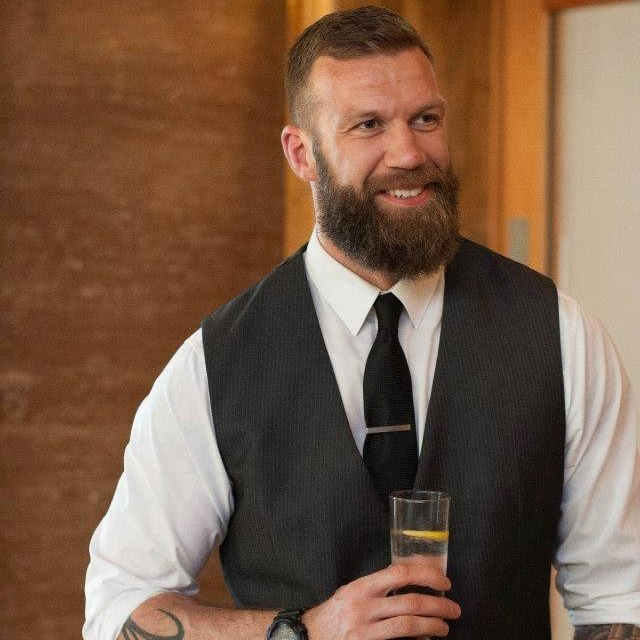 James Walker | Director
Evening Sustainers,
Not normally our bag to put personal stuff out on the page but thought on this occasion it would be interesting to do so. I also wanted to give you a bit of an insight into what we are all about and the attitude we have to what we do, as well as giving you some background info to Sustain.
Two weeks ago myself (Joe) and James (it pains me to say this, the bigger one) quit our jobs / were fired from our jobs in order to run Sustain full time. Our situations are slightly different but we both (especially James) have taken a massive risk to get Sustain off the ground and turn it into a viable business to sustain (geddit?!) two adults wages. We have a genuine belief we have a product that can change the world, and the worlds of every person who has ever struggled to lose weight, eat healthier, whatever nutritional goal they may have.
I can say, hand on heart, without a pause, that I have never been so behind a decision in my entire life. The last two weeks have been the most I have ever enjoyed a job and I struggle to even call it a job. A friend of mine recently described me as "single, unemployed and alone" (he's not as much of a dickhead as that suggests) but I have never been happier! I get up everyday looking forward to the day ahead and go to sleep knowing I'm doing something that I love. With James, we decide the course for our business to take and we answer to no one. Despite some external pressures we are thriving off the challenge and love what we do.
So, less of the positive, over the last year I have gotten more into listening to motivational speeches, Tony Robbins audiobooks and such like and can say it has influenced me massively. Unfortunately I haven't put this into action as yet! These last two weeks I have loved getting up at 730 (that's a lie in to most personal trainers / gym employees) BUT that is not good enough! I'm VERY anti-excuses and if I want Sustain to take off as I say I do then I need to put everything I have into it, and getting up at 730 doesn't fit that criteria. I haven't done any of the educational advancement that I told myself I would (an unfortunate consistent themes throughout my pt career, never learning as much as I'd like) and so from tomorrow I will be setting my alarm to 6am, finding, watching and then posting a motivational video on the Sustain page and then listening to a podcast every morning.
I'm sure this will benefit both me from an educational and motivational standpoint as I will both know more and start the day knowing I'm making more effort than before. I'm a big believer in positive thinking, if you start your day telling yourself it's going to be shit then odds on it will be and you've only got yourself to blame. Simply telling yourself that you're good can often be the positive start you need. I know not everyone subscribes to this but I do, and I can say my life has benefitted as a result of doing this. Anyone who has been in close contact with me can vouch for this attitude any time they've brought too much negativity to me (I'm a real treat, honest).
So, from tomorrow morning onwards I will be posting a motivational video from YouTube on the Sustain page around 6am. I invite you to start your day by watching it, if you enjoy it give it a like, if you don't then don't and I can then see which ones people enjoy. And if it helps your day or mindset then let us know! Positivity all round can only be a good thing. This is something I have told myself I will do on several occasions and think it is something most people can benefit from, so I ask you to give it a go, and see if you feel a difference.
A big part of what we do with Sustain is make people accountable for their actions and by posting this on Facebook it means I'm statistically 100% more likely to do it!
Hopefully for those who do engage in this small activity for 2-10 minutes of your morning will feel a benefit, so set your alarm that little bit earlier and see if it changes your attitude to your day.
Joe / Bent Nose / Organ Grinder
The best sort of fat loss
So what do you want to do?
Fast fat loss with a poor diet or
sustainable fat loss with a
delicious diet?

Exactly.
Welcome to the best way of losing weight
The enjoyable and
sustainable way!
I am ready to change