Sustain coaching helps busy woman become happier, more confident and in control.
Your personal coach will be there to help support, educate and keep you focused during your journey.
From £47 per month.
Get started
Do you know what to do but are still not doing it?
We know that being accountable for your food choices is the real game changer. Expert guidance and daily check-ins with your nutrition coach will keep you on track, help identify areas of improvement and give you the encouragement and support needed to get the body you've always wanted.
Get started
Sustain coaching is more than just a weight loss plan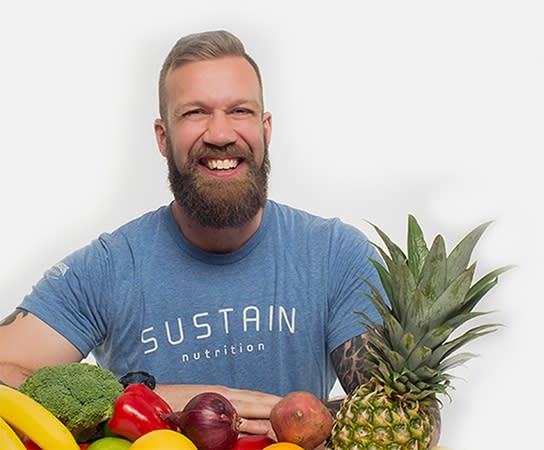 We are here to help. We have multiple training plans from home to gym, beginner to advanced. We can also offer advice on your current approach too. Our main concern is you enjoy what you do.
Get started
What you get with Sustain Coaching
What's included
FOOD
No weighing with our easy portion sizing system

Family friendly plan

Choose the foods you enjoy and work for you

Gain control and learn how to balance treats
What's included
TRAINING
Wide range of plans suitable for all levels

Personalised advice and education

Both home and Gym options available

New plans each month
What's included
MINDSET
Learn how to change YOUR bad habits

Goal setting exercises to remain focused

How to stay motivated

Willpower training
How Sustain Coaching works
Month One
During the first month we learn all about you and your abilities with our discovery questionnaire. Afterwards, you'll be assigned a personal coach who will monitor your progress with daily check ins and advise you on your nutrition.
One
Month Two
When month two rolls round you'll already be seeing great results from your plan. Your coach will have a better understanding of your pitfalls and will be able to teach you more ways to improve.
Two
Month Three
If you join Sustain Coaching Plus or Sustain Complete, you'll continue to receive your daily check ins with your personal nutrition coach. Your body will have undergone huge changes and you'll be in more control of your eating habits. If you join the Sustain Coaching standard plan, your coach will check in with you once a week.
Three
No over complicated meal Plans, no need to completely eliminate certain food groups, just simple, practical advice that will leave you feeling empowered, in control and happy
See the Transformations
The best sort of fat loss
So what do you want to do?
Fast fat loss with a poor diet or
sustainable fat loss with a
delicious diet?

Exactly.
Welcome to the best way of losing weight
The enjoyable and
sustainable way!
I am ready to change