"Yes, yes and yes!! I would recommend Sustain to people"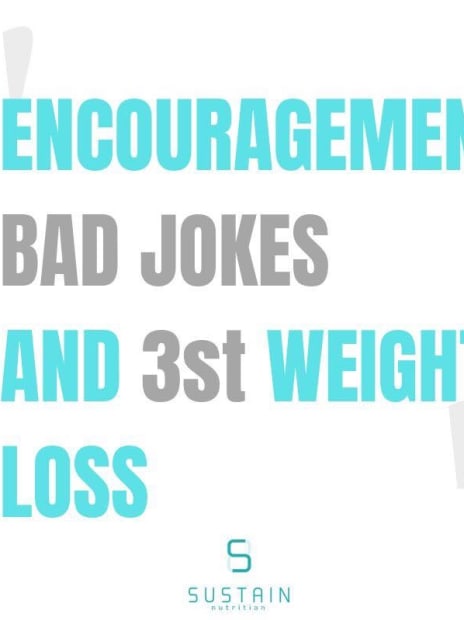 ''Yes, yes and yes!!
I would recommend Sustain to people,
It's a commonsensical approach and teaches you not to feel guilty about choices you make, but makes you question the why, and how you feel''
Flattering words from Rachel here
Over the 6 months of coaching, she made an AMAZING transformation
going from 13st 3lbs to 10st 8lbs, dropping 3 dress sizes
Pretty amazing right?
the thing that is really amazing is what happened during the 6 months
everything that could go wrong did – and that is not an exaggeration
the grit and focus she showed was amazing
and quite clearly paid off
Here is what she had to say about her Sustain journey
''The last 6 months have been eventful to say the least, and the support I have had from James has been brilliant.
He has gone above and beyond – he is my unpaid therapist!!
I could have eaten pizza, drank red wine but I didn't want to let him down and he gave that gentle encouragement and told really bad jokes and lifted my spirits to push me on.
Amazeballs!!''
It was an absolute pleasure to coach her and I am so proud of her results
I think we will always disagree about the quality of my jokes but I suppose its a good job I am a better coach than comedian then?
There will never be a 'perfect time' the only answer is to take ACTION
so what are you waiting for?
The best sort of fat loss
Question:
Ready to end yo-yo dieting and get the long term results you know you deserve?

Yes? We thought so!
Get ready to transform.
Join Sustain Coaching today!
Join Sustain Coaching