Scarlett
Sustain Coaching
"2st 11lbs Down - ZERO Calories Counted - ZERO Workouts Performed"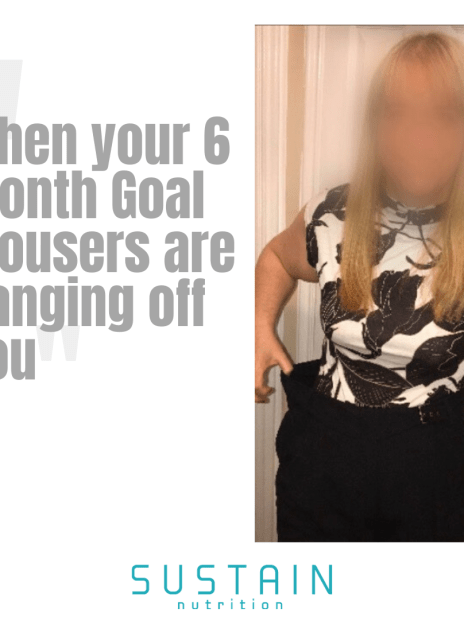 I've done them all over the years. The crazy ones and the supposedly sensible ones. Sometimes losing a lot and sometimes losing nothing (or even gaining). I thought the times I was successful were because I was in a better frame of mind.
Most recently I had lost just over 3 stone by tracking everything I ate on MyFitnessPal and getting up at 5:30am 4 times a week to do a weight lifting session.
I was really pleased with myself because I was no longer obese. It had taken me more than 2 years.
Then Christmas happened. I stopped tracking, I was too tired to get up to exercise. I never got back on it and in less than a year I had gained 2 stone 10lbs.
We had a holiday of a lifetime last summer, took lots of pictures. Had a great time but I was sad about how I looked in the pictures.
When I came back I signed up for the Sustain
I decided to go for one to one coaching. To be honest I didn't have high hopes. I didn't think I was in the right frame of mind.
I knew how much hard work it had been to lose the weight before and I wasn't sure I was ready to do it again. I didn't want to log every mouthful on MyFitnessPal and I didn't have the energy for early morning weight lifting. And I knew how long it took. Or so I thought.
BUT, with Joe's coaching I have lost 2st 11lbs in 6 months. I honestly can't believe it. And best of all I don't log anything on MyFitnessPal and I haven't done any exercise (yes I know I should).
In those 6 months I've survived Christmas, had a week in Blackpool and several nights out and weekends away. I am no longer obese again and that makes me very happy.
My husband has also lost the same amount of weight. With Joe's help we have got into a habit of routines to keep going and make choices on our own. I can't wait for this year's summer holidays. I need a whole new wardrobe!
The best sort of fat loss
Question:
Ready to end yo-yo dieting and get the long term results you know you deserve?

Yes? We thought so!
Get ready to transform.
Join Sustain Coaching today!
Join Sustain Coaching